I started alone and then happened to catch my friends (the same ones from Wednesday!) right as they were starting their run. They were amazing to pace me from mile 5-10 – we ran 7:35-7:45 minute miles and having their company to start the faster miles helped a LOT. I finished the last 5 miles solo, but still felt great and even caught myself reining in the pace when I dropped to 7:20 a couple times.
I had to stop and tighten my shoe laces a LOT towards the end (also think mentally I wanted a break 😉 ). But, I do think part of the problem is that I need to wear thicker socks with my Adidas Bostons and I need to wear thinner socks with my Nike Zoom Elites, which always feel tight on top. These are all things to figure out in training so the kinks are worked out for race day!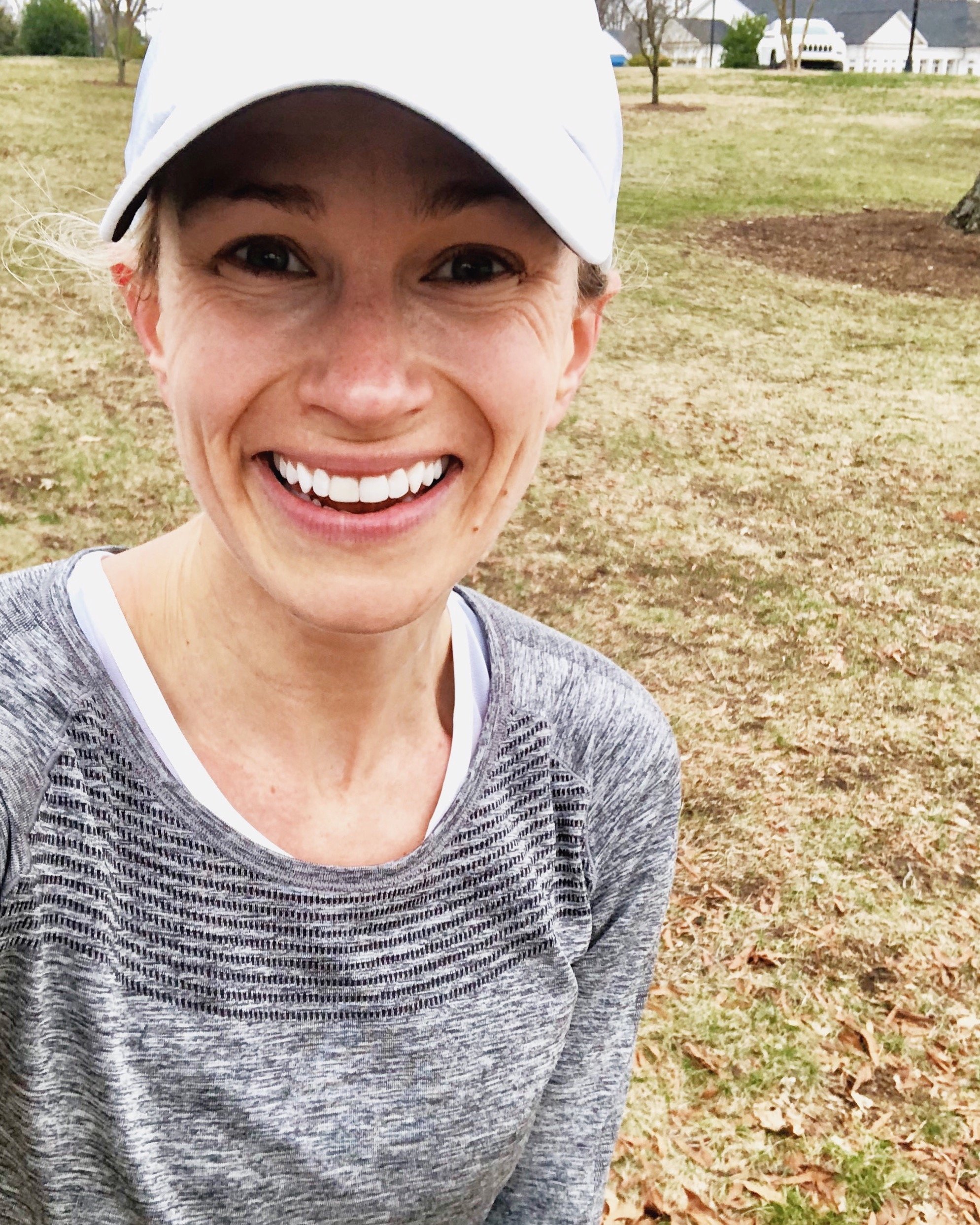 white tank, old | long sleeved top (my favorite!) | hat
I use Strava to connect to my Garmin Forerunner to analyze my workouts!