3×12 of each:
Bicep curls
Triceps kickbacks
Overhead press
Upright rows
Lat pullbacks
Chest press
45 sec each:
Bicycle crunches
Toe taps
Toe reaches
Bent knee oblique reach
Glute bridge
Russian twists
I could definitely tell I still have some post race fatigue so took lots of rest between sets.
Su – 4.6 miles; 8:26 pace, Sunday funday miles with Christian & Chip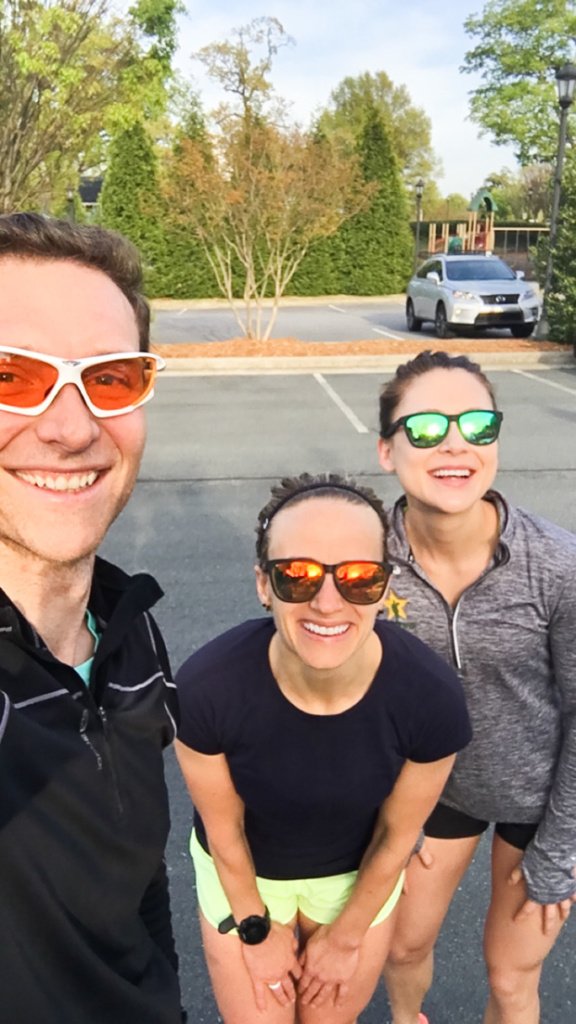 Christian surprised me with my favorite cookies ever as a Boston congrats gift – so sweet! They disappeared in about 48 hours. 🙂 She ordered them online from App Cookie Company.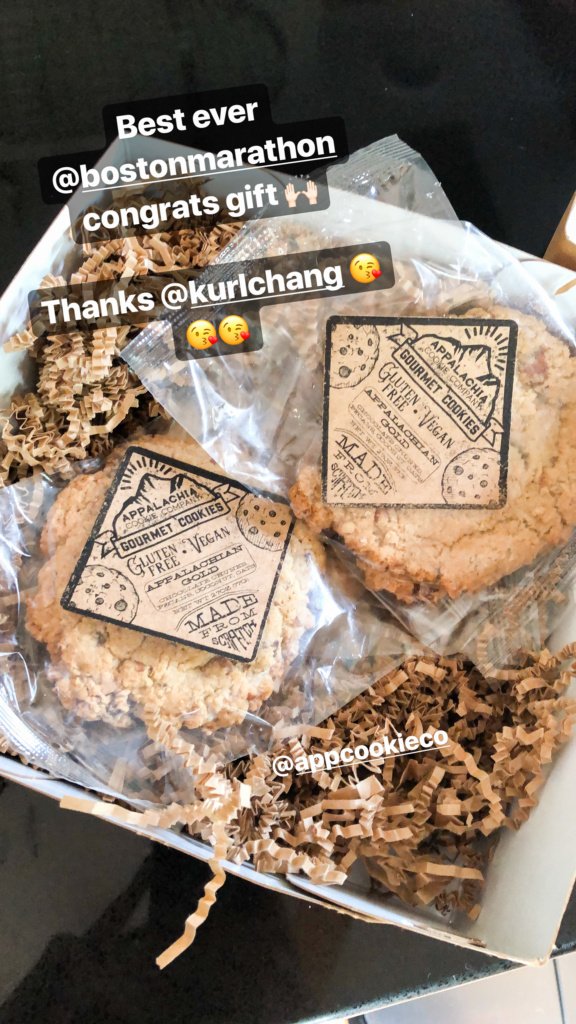 Total Miles (not counting the marathon): 8.8
How I'm Feeling: I honestly wasn't that sore the week of the marathon! I think walking so much in the two days after the race really helped flush my legs. And I really think running in the cold rain acted as a sort of ice bath – ha!
My workouts the week after the marathon