What to wear running + my favorite picks!
What to wear running is a question every runner asks themselves before heading out, whether they're a beginner or have completed dozens of races. I have a few go-to brands for my running clothes and specific things that I buy over and over. And then there are a few things that last for YEARS that are worth the investment – like a Garmin running watch and a pair of good earbuds. Airpods are my go-to for most workouts (but I love the Aftershokz for running). I am obsessed with my Hyperice Hypervolt, which is actually what most massage therapists use if you see them! I use it daily and it's completely changed the game!
My Favorite Running Gear

What To Wear Running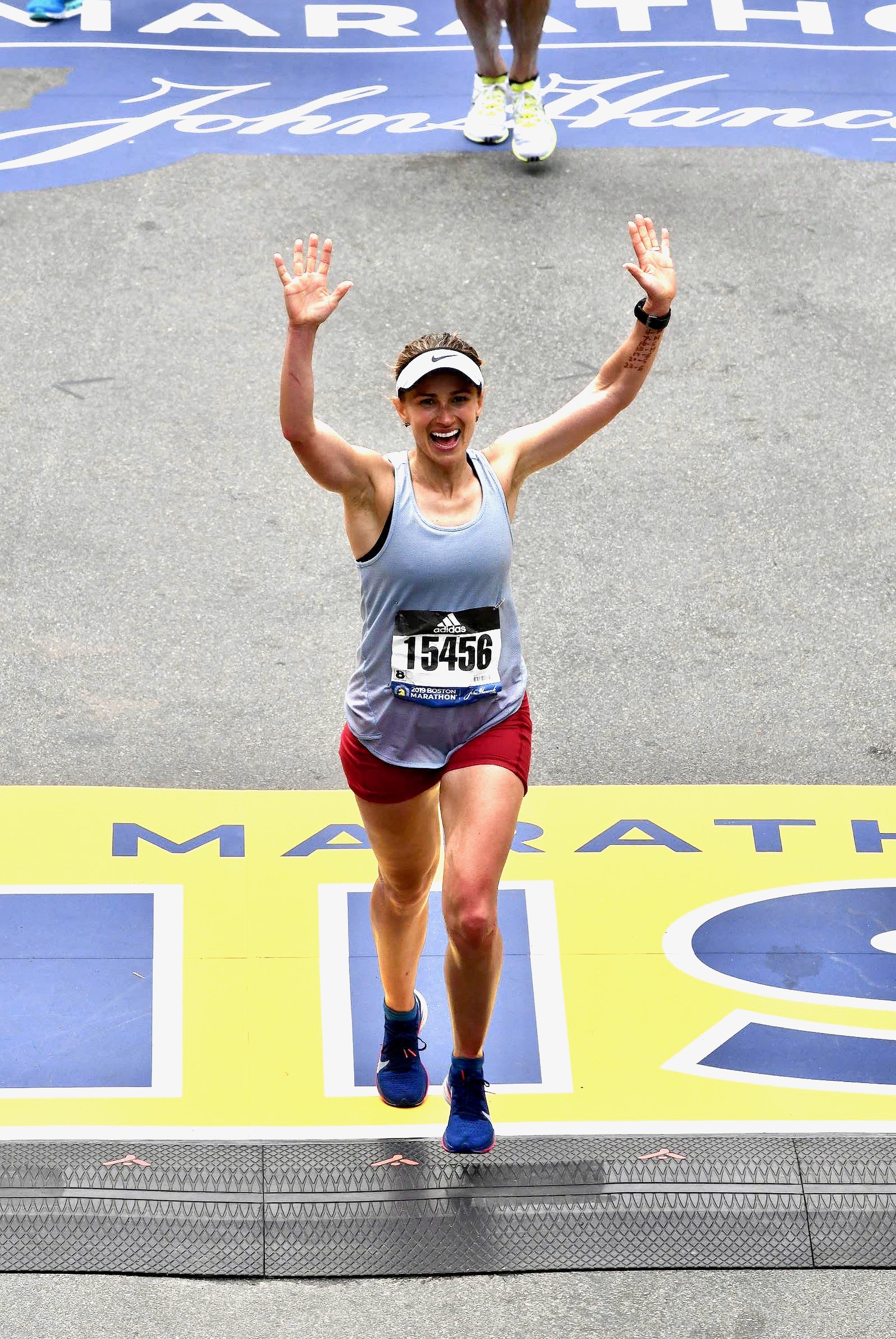 My favorite running clothes
The best running clothes, for me, come from Lululemon or Oiselle since they fit well and last for YEARS. I'm also recently obsessed with Athleta. Don't forget to avoid cotton and stick to all moisture wicking materials. My top picks for the best running gear:
For the 2019 Boston Marathon, I wore Senita shorts, the Lululemon long line bra and Oiselle flyout tank, pictured above!

Running shoes
Running shoes are a very personal thing and you should get fitted at a specialty running store, but I have a number of pairs I rotate among. You can read a review of each on this post.

My favorite running clothes, shoes & gear